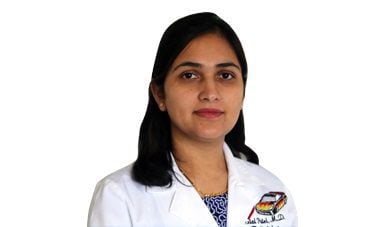 Dr. Patel is a board-certified Pediatrician in practice since 2012. She graduated from Gujarat University and B. J. Medical College in 2003, followed by Pediatric training at the Civil Hospital in India. Completed her pediatric residency at Woodhull Hospital, an NYU affiliate. She has worked at various Hospitals as well as In children's health and has a vast experience in children health ranging from newborn care to adolescent problems. Dr. Patel is on staff at Northwest Community Hospital and is available at EPIC Family Care Clinic for Pediatric services on full-time basis. She will be seeing children and adolescents from 0-21 years for well/routine check-ups as well as for any other general health problems. Dr. Patel is married and has two boys. Outside of medicine, she enjoys spending time with her family, cooking, and painting.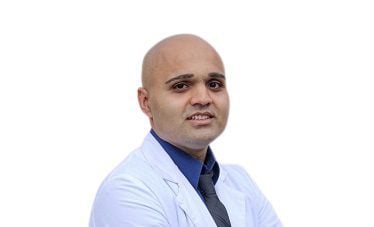 Tarun Prajapati, APN, CFRN, EMT-P
Tarun is a Board Certified Nurse Practitioner with 15+ years of experience in the healthcare industry. His extensive background includes emergency medical services, critical care nursing, and critical care flight nursing. Tarun is dedicated to building trusting relationships and providing the most positive experiences for his patients, through his genuine bedside manner and ability to listen in a caring, compassionate and nonjudgmental manner.

Tarun graduated from Northern Illinois University with a Bachelor of Science in Nursing, followed by his Master's Degree in Nursing – Family Nurse Practitioner from Lewis University. Outside of nursing, Tarun enjoys spending time with his family, working on cars, and providing emergency medical services to the community at the local firehouse. Tarun is available for urgent walk-in and scheduled appointments at Epic Urgent and Family Care.
Allie Hunter, APRN, FNP-C
Allie Hunter is a board-certified Family Nurse Practitioner. She completed her Bachelor's of Science from Purdue University and her Master's of Science from Olivet Nazarene University. She has a strong background of 10 years of emergency medicine in a level 1 trauma center. After finishing her Masters, she went on to practice in a primary care setting prior to transitioning her care to Epic Urgent and Family Care.

She can take care of individuals of all ages and has a passion for building a rapport with patients and providing care in a safe and efficient manner. She enjoys treating patient's acute concerns but also managing chronic conditions with hopes of preventing future life complications. She believes in the importance of having a healthy mind, body and soul and enjoys patient education.

Outside of nursing, she enjoys spending time with her husband, two children and two dogs. She enjoys exercising, gardening, sewing and is highly involved in her local church.