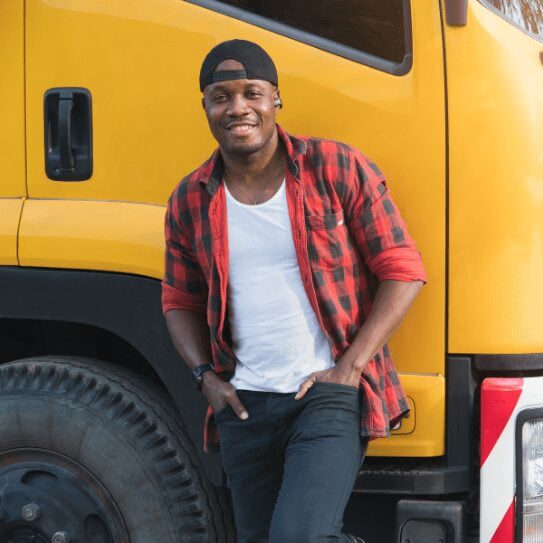 Are you looking for a job in the public transportation industry? Do you want to become a truck driver transporting hazardous materials or drive a vehicle on the interstate with a gross vehicle weight rating or gross combination weight of over 10,000 pounds? Do you need to drive a vehicle that carries more than fifteen people? If so, you may wonder why you need to get a DOT physical.
Please read below to understand a DOT physical better, why you need it, and where to get one.
What is a DOT Physical?
A Department of Transportation or DOT medical exam is mandated by the Federal Motor Carrier Safety Administration (FMCSA) for commercial motor vehicle (CMV) drivers. A DOT physical helps determine if a driver is physically, mentally, and emotionally fit to operate a commercial vehicle.
What Happens During a DOT Physical?
You must bring a complete list of medications, including the dosage and the doctors' names and addresses. We also recommended that drivers fill out the health history questionnaire listing any past medical problems, like a history of seizures, alcohol or drug use, chronic conditions, lung disease, sleep disorders, and serious illnesses or injuries. Drivers with specific medical issues must bring the appropriate documents or items.
During the DOT Physical exam, you and the certified medical examiner must complete a Medical Examination Report for Commercial Driver Fitness Determination.
The goal of the physical is to ensure the driver has no health conditions or issues that could negatively impact their ability to operate a commercial motor vehicle safely. The DOT physical aims to keep unsafe CMV drivers off the road and ensure the streets stay safe.
The DOT physical examination covers:
1 – Blood Pressure and Pulse Check – for signs of hypertension and irregular heartbeats.
2 – Hearing – drivers must be able to hear a "forced whisper" from at least five feet away with one ear.
3 – Urinalysis – to detect any underlying medical conditions like diabetes or the use of drugs.
4 – Vision – at least 20/40 is required and at least 70° horizontal peripheral vision in each eye; corrective lenses are allowed. You will also need to take a color vision test.
5 – Comprehensive Physical Examination – signs of conditions that have the potential to impede you from safely operating a commercial vehicle. For example:
General appearance
Eyes (cataracts, glaucoma, macular degeneration)
Ears (scarring of the tympanic membrane, perforated ear drums)
Mouth and throat ( problems breathing or swallowing)
Heart (murmurs, pacemaker)
Lungs and chest (abnormal breathing, impaired respiratory functions, cyanosis)
Abdomen and Viscera (enlarged liver, viscera, muscle weakness)
Vascular (irregular pulse, carotid, varicose veins)
Genito-urinary (hernias)
Extremities (limb impaired)
Spine, other musculoskeletal (previous surgery, limitation of motion, tenderness)
Neurological (impaired equilibrium, coordination or speech pattern, ataxia, asymmetric deep tendon reflexes)
Only a medical examiner certified by the FMCSA is authorized to carry out a DOT Physical.
Suppose you have any of the medical issues mentioned above. In that case, your provider will check whether your condition is well-managed and if it doesn't interfere with your driving. They may refer you to a specialist. Otherwise, you will need to file for an exemption.
DOT Physical Near Me in Streamwood, Illinois
Whether you're seeking employment and required to go for a DOT Physical or an employer looking to schedule one for your employees, contact EPIC Urgent & Family Care in Streamwood, Illinois. We will run a comprehensive evaluation to ensure that you or your employees are in the best condition to hit the road safely.
So, where do I get a DOT physical near me? Come to EPIC Urgent & Family Care in Streamwood, Illinois.