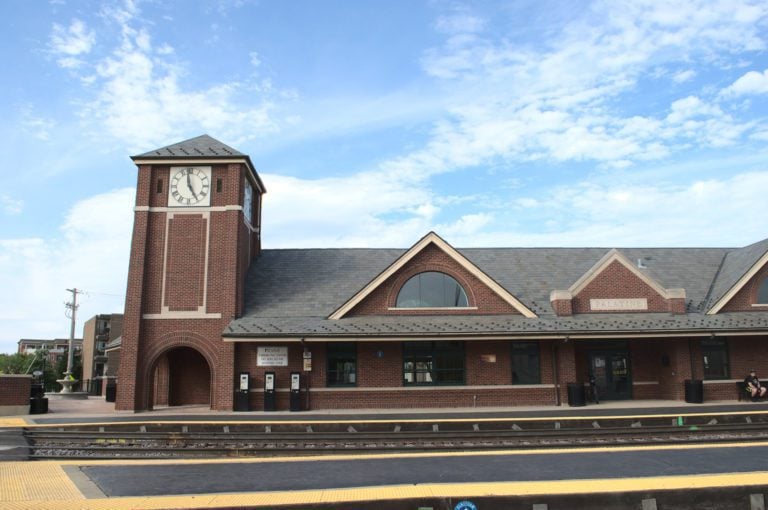 All About Palatine
George Ela is generally considered to have been the first European-American to settle in what is now Palatine. He built a log cabin in the area called Deer Grove and was the first in a wave of pioneers to migrate to northern Illinois after the Black Hawk War. Ela Road, passing through the western edge of town, is named in his honor. The village itself is believed to be named for a town in New York.
The village was founded in 1866, growing up around a station on the new Chicago and North Western Railway. Joel Wood earned himself the title of Palatine's founder by surveying and laying out the village. Another original downtown street is named after him. The first American Indian Day celebration at Camp Reinberg was attended by 60,000 people, packing the highways with motorists.
The town was caught up in Chicago's suburban sprawl and has been growing rapidly since the 1970s. What was once the site of the Cook County Fair in the early 1900s is now a subdivision called Fairgrounds Park. Palatine has lacked an official seal or flag since 1992 when a lawsuit challenged the previous one. It is the largest city or village in Illinois to have no flag or seal.
Immediate Care in Palatine with EPIC Urgent & Family Care
Immediate care providers like Dr. Patel and our team of nurse practitioners are on the front lines of medicine, and they need to be proficient in evaluating and caring for any patient who walks into their clinic. That means there is some overlap between the scope of practice in immediate care medicine and many other medical specialties involving direct patient care. We offer immediate care services to patients in and near Palatine.
A clinic like ours is not the same thing as an emergency room. Patients with medical problems on the high end of the severity spectrum should go to the emergency room, but patients on the low end may get treated quicker through immediate care, with the added benefit that they may already be Dr. Patel's patients. You can learn more about us on our business page, and make sure to get directions before you head our way.
See What Palatine Has to Offer
A beautiful place to visit in Palatine is Cook County's first forest preserve, Deer Grove Forest Preserve. It features nearly 2,000 acres of diverse habitats from prairies to upland forests to wetlands. The two areas within it are considered some of the highest quality natural areas in Illinois, and they're worth visiting any time of the year. Make sure to bring binoculars for bird watching and insect repellent for the mosquitoes. There are nature trails and campgrounds to enjoy.
Another great local place to check out if you want to learn how to cook more of your favorite dishes is Cook, Cork & Fork. They've been offering fun, entertaining cooking classes since 2015. How much could your kitchen benefit? You could learn better kitchen knife techniques, try out recipes from around the world on their Culinary Nights, or bring the whole family for Cooking with the Kid(s).